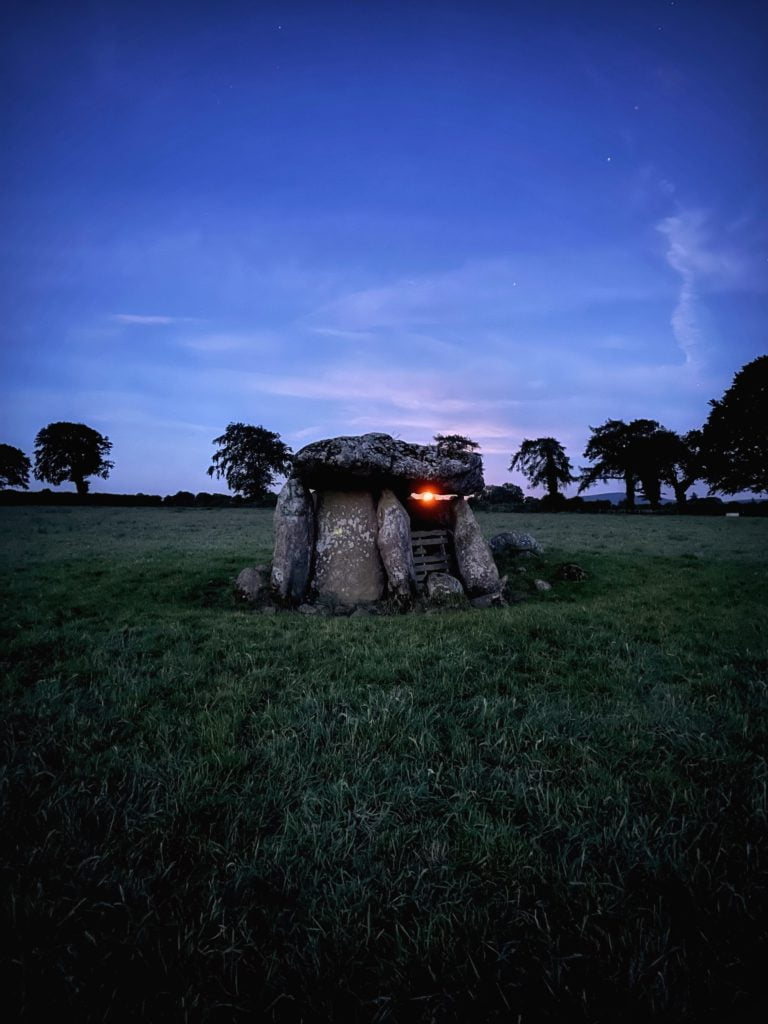 Hidden away in the rolling, pastoral landscape of County Carlow on the banks of the Derreen River, lies the beautiful Haroldstown Dolmen. Reknowned for its graceful appearance, this huge portal tomb catches your eye immediately from its position in a roadside pasture as you pass by over the Acaun bridge. Alone in a grassy field, it gives the impression of being a sleeping giant curled up in a deep and peaceful slumber.
Like the other ancient dolmens of Ireland, this tomb was constructed during the Neolithic period, making it over 5000 years old. It has two overlapping capstones that make the structure around seven meters long altogether. Interestingly, is is situated only 15km away from another famous portal tomb: Brownshill Dolmen. I often wonder if there is any connection between the two sites, and how they came to be constructed so closeby to one another, perhaps someday with a bit of luck we'll have an answer on that!
The chamber of this tomb is larger than most dolmens, in fact I've heard stories that in the 19th century a family lived inside it. During this period in Ireland the Great Famine took place, along with the Land War, so it's certainly possible that a displaced family could have sought shelter somewhere like this. If it did happen it makes the story of this beautiful megalith even more intrinsic to the history of Ireland.
This photo was taken last year as the full June moon rose behind it. A magical sight as the darkness settled around it with the distant sounds of livestock floating on the night air.
Please note that this dolmen is on private farmland and as such can only be viewed from the road unless you have permission from the landowner.