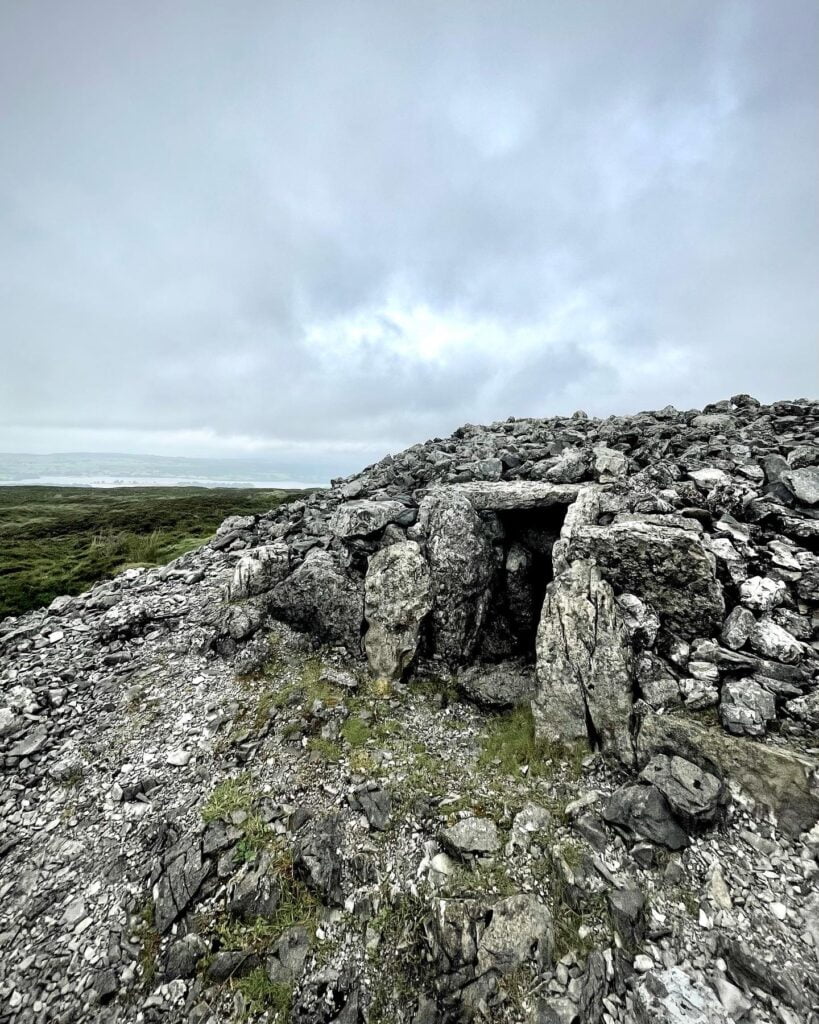 If you've yet to journey out to the Carrowkeel Passage Tombs in Co. Sligo, I must admit I'm incredibly jealous! I would give just about anything to experience these incredible monuments for the first time again. A rugged, secretive and wild sense of wonder fills the air, and your first glimpse of them rising from the mist over the hills will stay with you forever.
Neolithic Builders
Built during the Neolithic Period, these fourteen mysterious mounds are situated in the remote Bricklieve Mountains, with commanding views of Lough Arrow and the surrounding countryside. Access is via a trail that winds through the rocky limestone cliffs, clad in heather and watched over by the sheep. To me this walk seems almost like a pilgrimage, a feeling that I'm sure was not lost on our ancient ancestors who chose this wild and windswept place to build their monuments over 5000 years ago.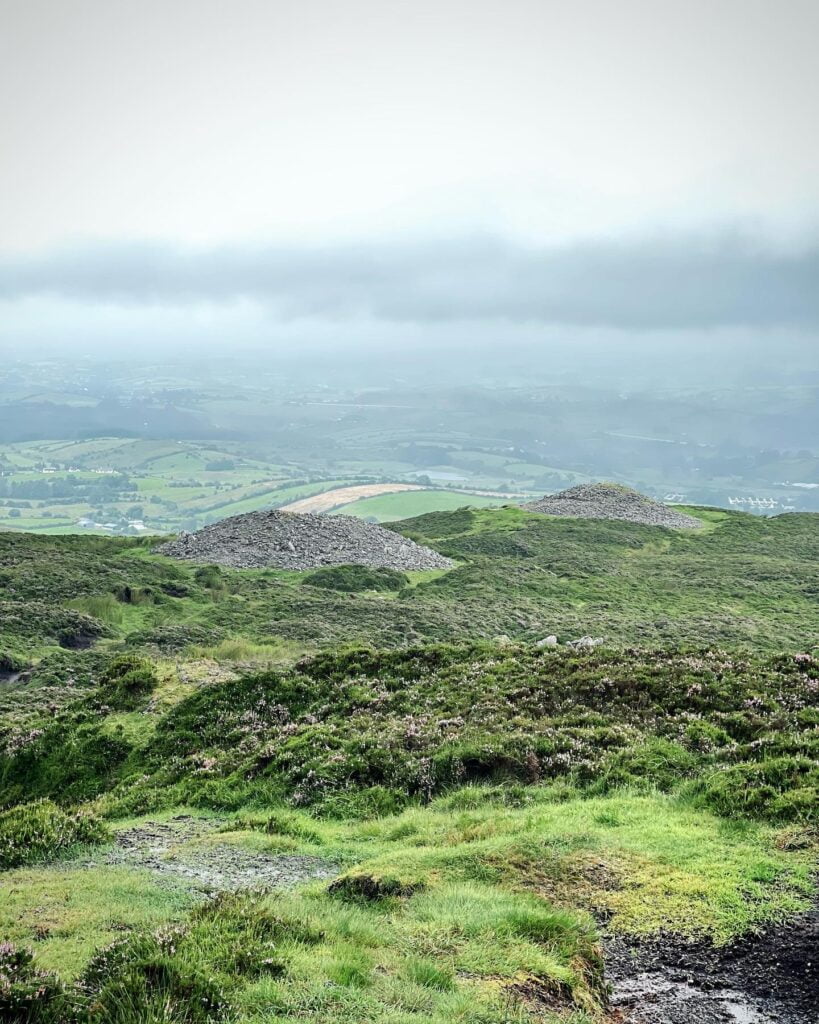 Excavation
The site was excavated in 1911 which led to the discovery of artefacts including pottery, beads and bone and antler pins. The remains of over thirty people were also found, some cremated and some not. These remains were sent to Cambridge University, where they spent almost a century in storage before being rediscovered in 2001. Research on the bone fragments revealed evidence of complex funerary rites that took place for those laid to rest here so long ago.
Ancient Astronomy
Evidence of ancient astronomy similar to that of Newgrange can also be found at the site in the form of a roof box above the entrance at Cairn G, where the setting sun of the summer solstice illuminates the back of the chamber on the days surrounding this celestial event.
The full significance of these cairns to the ancient people who built them is not yet fully known, but standing before them their breathtaking importance can still be felt to this day. Perched silently atop their mountain peaks, the tombs serve as reminders of those who lived and loved here so many millennia ago.