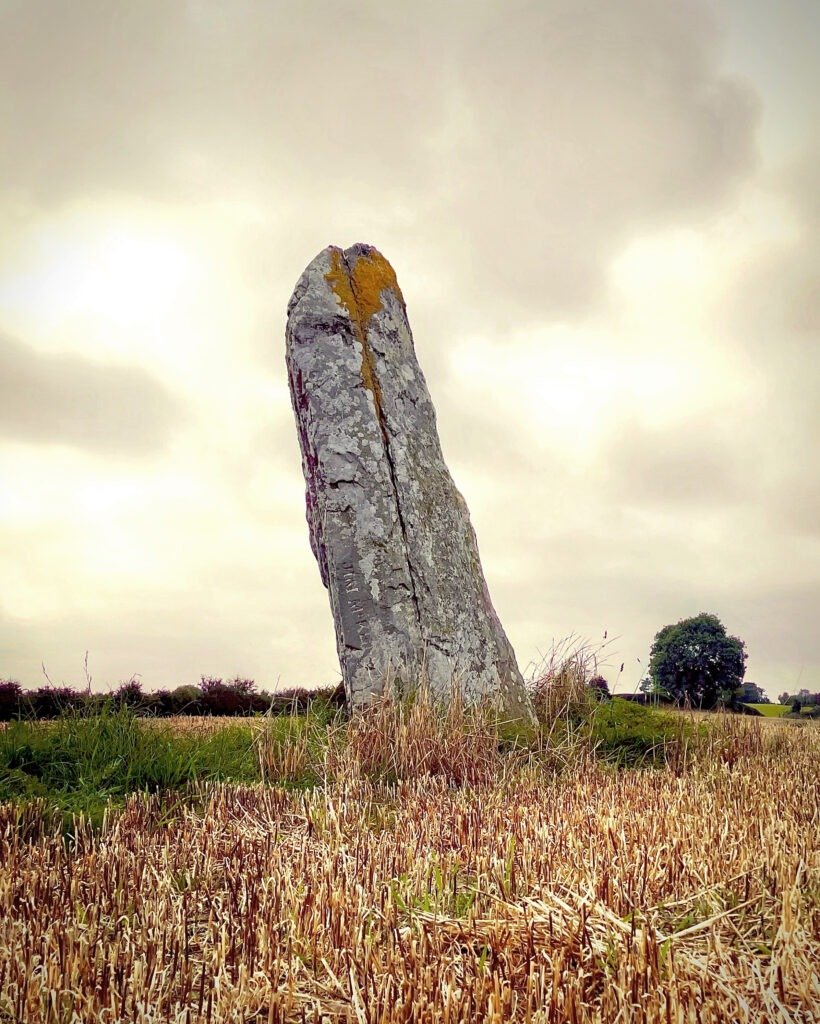 Standing proud in a place known locally as the 'Field of Slaughter' in Knockbridge, County Louth is the great Clochafarmore Standing Stone (Cú Chulainn's Stone). The name translates to 'stone of the big man', and it is at this site where Cú Chulainn, one of the greatest heroes of Irish mythology, is said to have died.
A Bronze Age Monument
The stone itself is thought to have been erected during the Bronze Age, and it towers over the surrounding landscape at an imposing three meters tall. Perched on top of a low hill, it is impossible to miss this monument once you climb over the stile to approach it. In fact, I almost felt as though I were being drawn towards it from the moment I saw it.
Cú Chulainn
Cú Chulainn is one of the best known figures from Irish mythology, most famous as the hero from the great Irish saga the 'Táin Bó Cuailgne'. This epic of early Irish literature is often referred to as the 'Irish Iliad', and tells the tale of the war against Ulster by the mighty Queen Maeve of Connaught, and how the 17 year old demigod Cú Chulainn singlehandedly fought them off.
Years after the events of this tale, the enemies that Cú Chulainn made along the way plotted their revenge against them, and eventually launched their attack at this very spot. The mortally wounded hero sees this stone, which in the tale marks the grave of a warrior from some ancient battle, and ties himself to it so he can die on his feet. For three days his enemies are afraid to approach him. And it is not until the Morrigan lands on his shoulder in the guise of a raven that they accept the hero has finally been slain.
Archeology Meets Mythology
This is yet another site where Irish mythology meets archeological reality, and the combination of the two makes for a really fascinating and magical experience. It's also a site that perhaps isn't as well known as it should be, so do pop in for a visit if you're passing through the area.