On Waterford's Copper Coast in the picturesque village of Bunmahon, the beautiful Knockmahon Ogham Stones stand side by side on a grassy hill overlooking the sea. With their clear Ogham markings and contrasting shapes, the pair make for an eye-catching and interesting site to visit.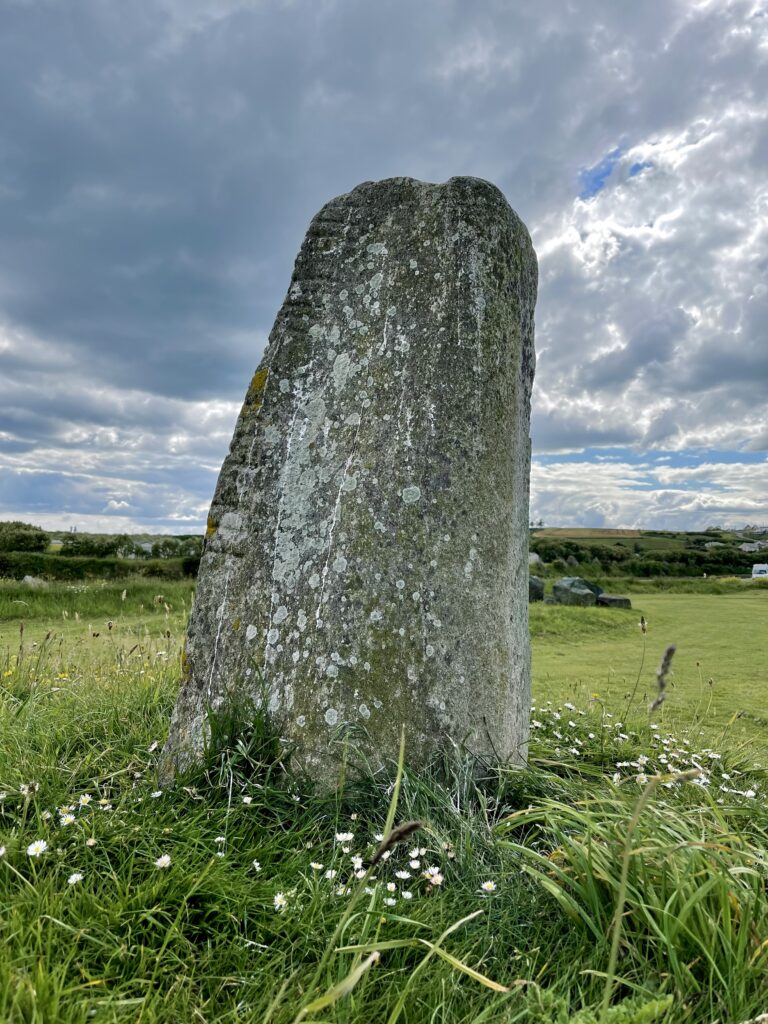 History of the Stones
Companions for centuries, the Knockmahon Ogham Stones were rescued from the nearby promontory fort, where they were found buried underground in the 80s and 90s. It's possible that they once formed part of the interior of the fort, but have now been relocated to their current position in a wonderful geological park.
Stone A, the broader of the two, is about 3ft tall and reads 'VEDILIMETO MAQI TOQITAQ' which likely translates to 'Feidlimid son of Toicthech'.
Stone B, the more narrow of the two, stands just under 3ft tall and reads 'SENAQ MAQI MUCOI ENA' which likely translates to 'Senach, son of the descendant of Ena'.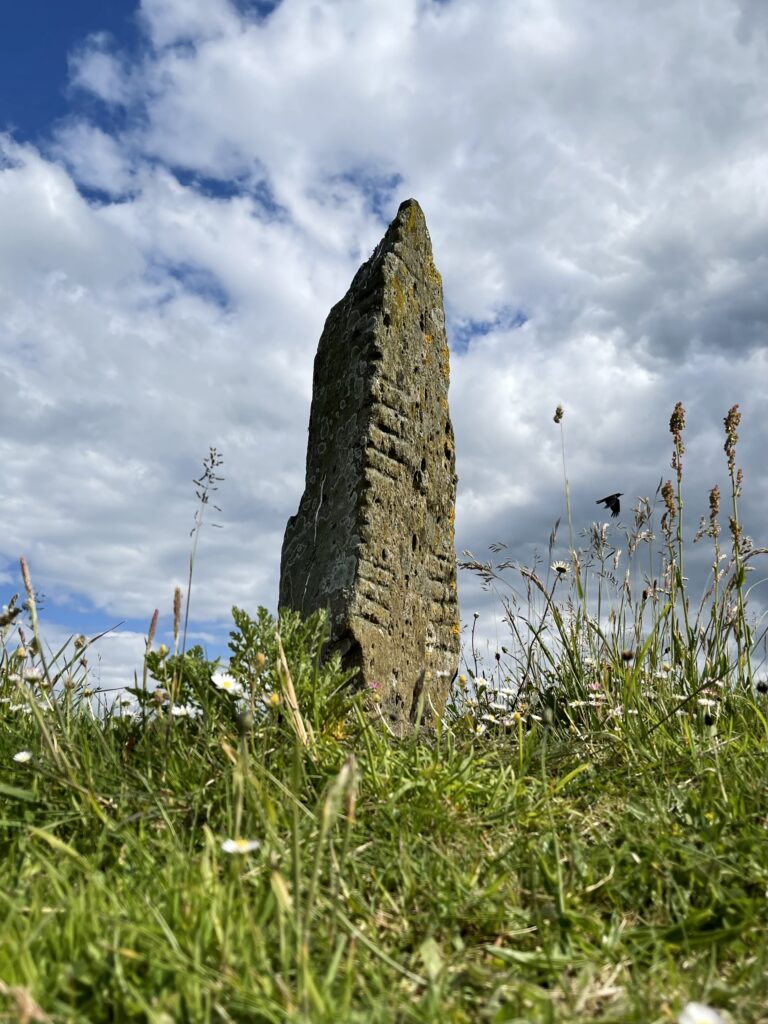 Reminders of the Past
I sat with these stones for an hour or two one sunny afternoon, and what really struck me is how fresh the Ogham markings still look, probably thanks to the ages they spent underground safe from the elements. They really serve as a beautiful reminder of the expert hands that carved them so long ago, and are well worth popping in to see if you're in the area.
In fact, the whole Copper Coast is a fantastic drive with stunning sea views and plenty of history to explore, including the geological park in which the ogham stones are located. In my opinion it is one of the most beautiful heritage trails in Ireland, especially if you can catch it on a sunny day. A real hidden gem in the south of the country!