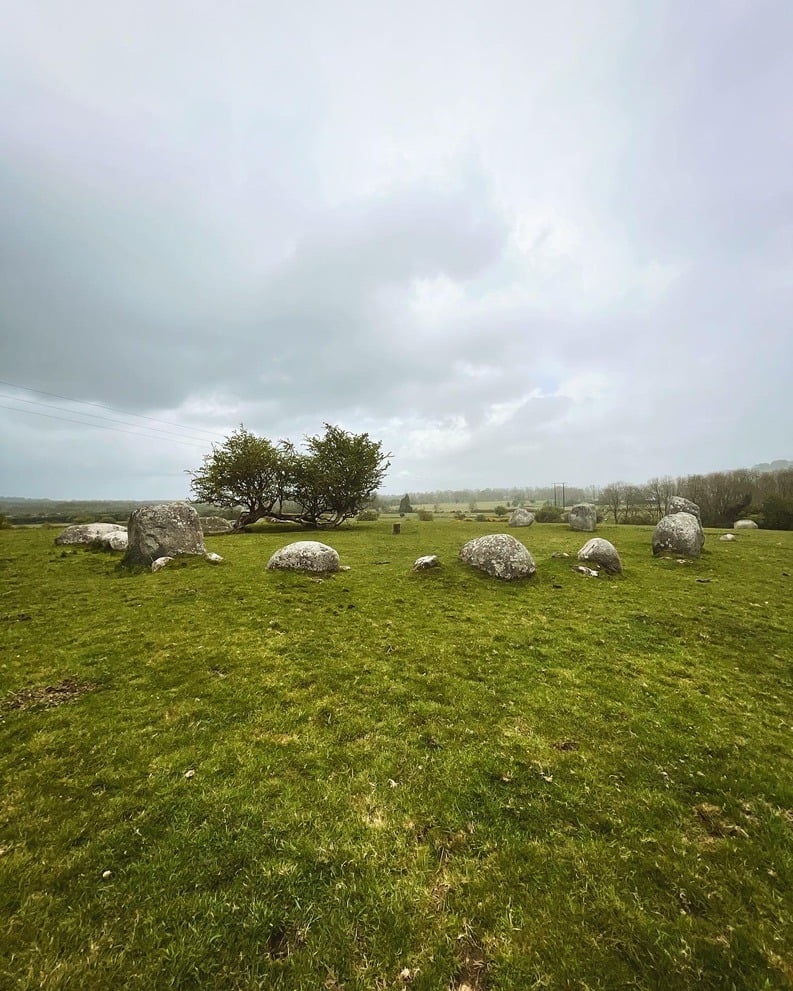 The Athgreany Stone Circle is a place that I have found myself drawn back to again and again over the years, and for good reason. It is a highly atmospheric site, adorned with a hawthorn fairy tree that actually grows just inside the circle.
Archaeology
Also known as the Piper's Stones, this site is rich in both history and folklore. It is estimated to have been built some time in the Late Bronze Age, with a few of the stones showing faded glimpses of megalithic art.
The 14 granite stones form an almost perfect circle, with an outlier stone to the side. They are all different shapes and sizes, the tallest reaching almost two metres. The fairy tree at the edge is filled with offerings left by visitors, really adding to the feeling that this place is an ancient, wild temple.
The Piper's Stones
There is a local folktale that says these stones were once people, and that God turned them to stone for dancing here on a Sunday, with the outlying stone being the piper. Hence the name 'Piper's Stones'. I always felt that this story may have come from tales told to warn the locals to avoid participating in any Pagan practises at the site, but if anyone knows otherwise I'd love to hear it.
Location
This Athgreany Stone Circle is situated in the low hills close to Hollywood, County Wicklow. It is easily accessed off the N81, with some parking in the hard shoulder. Once you go over the wooden stile you just cross the fields and head up the hill until you see it.
I've always felt that stone circles have to be some of the most intriguing and magical places you can find. They are just so mysterious and inherently spiritual, I always feel a deep sense of peace and belonging when I am visiting one. It's an experience I highly recommend!