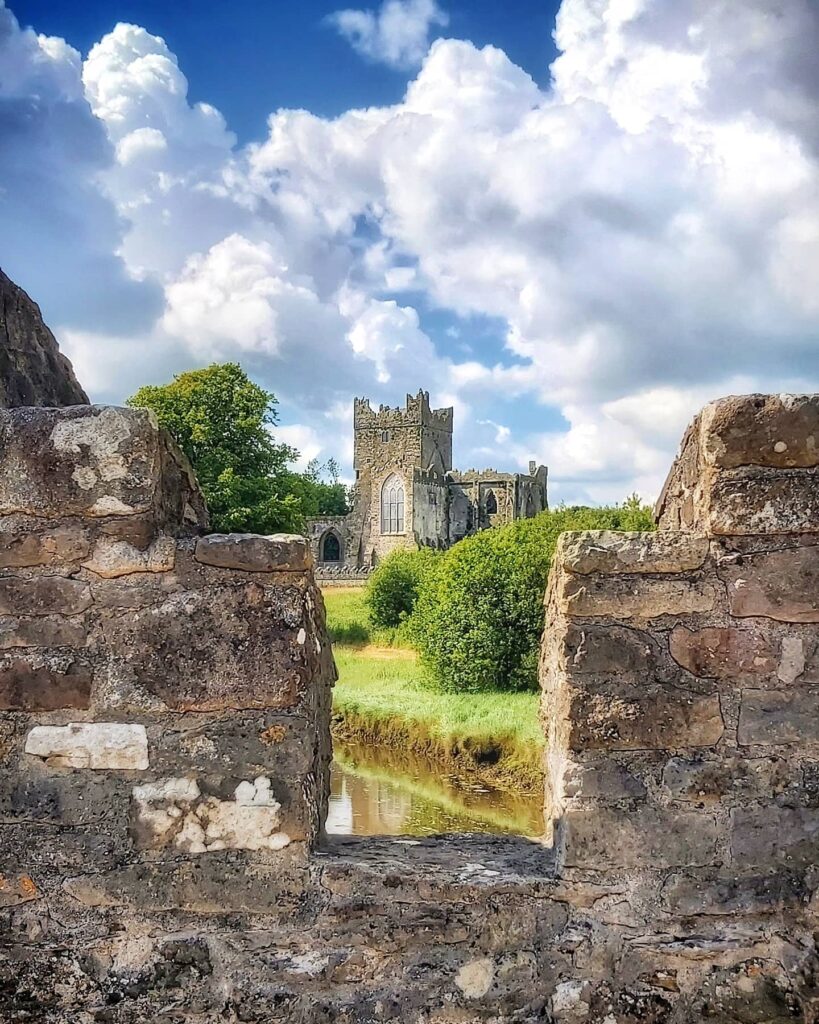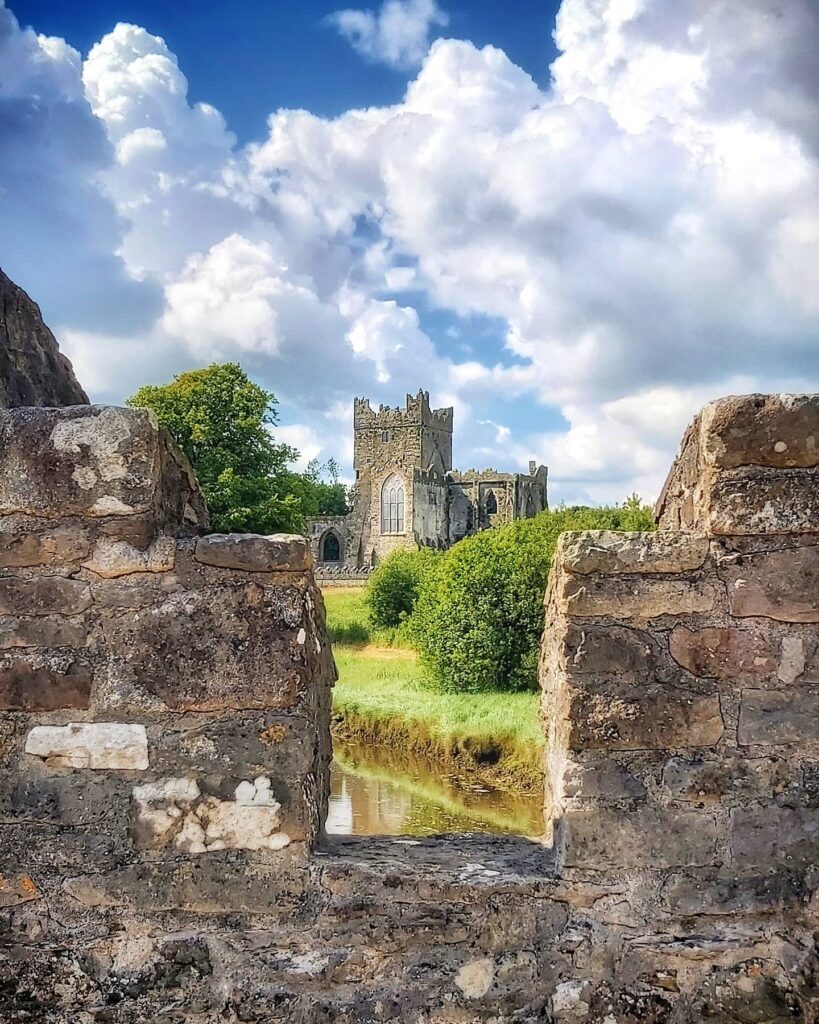 Nestled in ancient woodland on the wild and rugged Hook peninsula in County Wexford lie the beautiful ruins of Tintern Abbey. Founded around 1200, the Abbey was a Cistercian monastery until the mid 1500's, when it passed to private ownership after the Dissolution of Monasteries in Ireland.
I had the pleasure of visiting the Abbey on a sunny day in June. Though the visitor centre was closed at the time due to Covid19, it was utterly lovely to explore the grounds at my leisure and soak up the atmosphere.
History
The abbey was founded by William Marshal, Earl of Pembroke. Marshall was a famous Anglo-Norman soldier and statesman who served five English Kings during his lifetime. The legend goes that his boat was caught in a storm off the treacherous coast of South Wexford, and he vowed that if he survived, he would establish a monastery. When he reached the shore safely, he kept his word and founded the Abbey on lands he held through his wife, Isabella de Clare. Occasionally referred to as Tintern de Voto (Tintern of the Vow), it was a daughter house of Tintern Major in Wales, of which he was also a patron.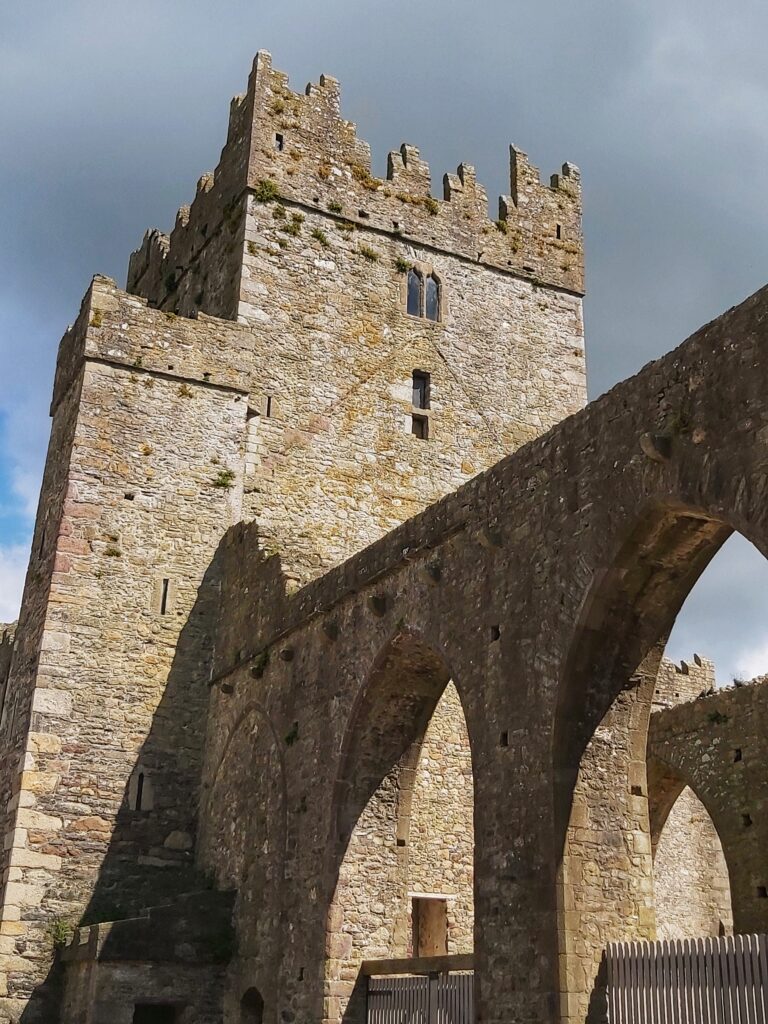 The Experience
The nave, chancel, tower, chapel and cloister still stand today, and what immediately struck me about these ruins was the raucous sound of the crows who now inhabit them. I got the distinct impression that the place belongs to them these days, as I watched them circling and swooping from perch to perch.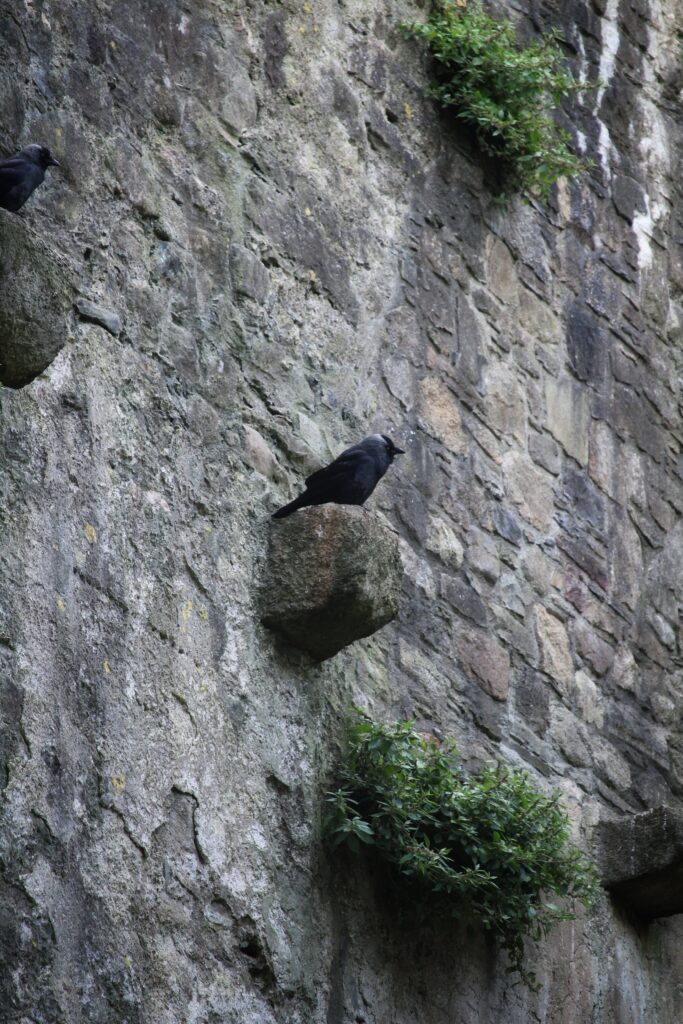 The path from the carpark winds leisurely around the site, offering stunning views of the buildings and surrounding landscape. There is much to explore, including walled gardens and a beautiful, rare 16th century stone bridge which crosses a small tidal river.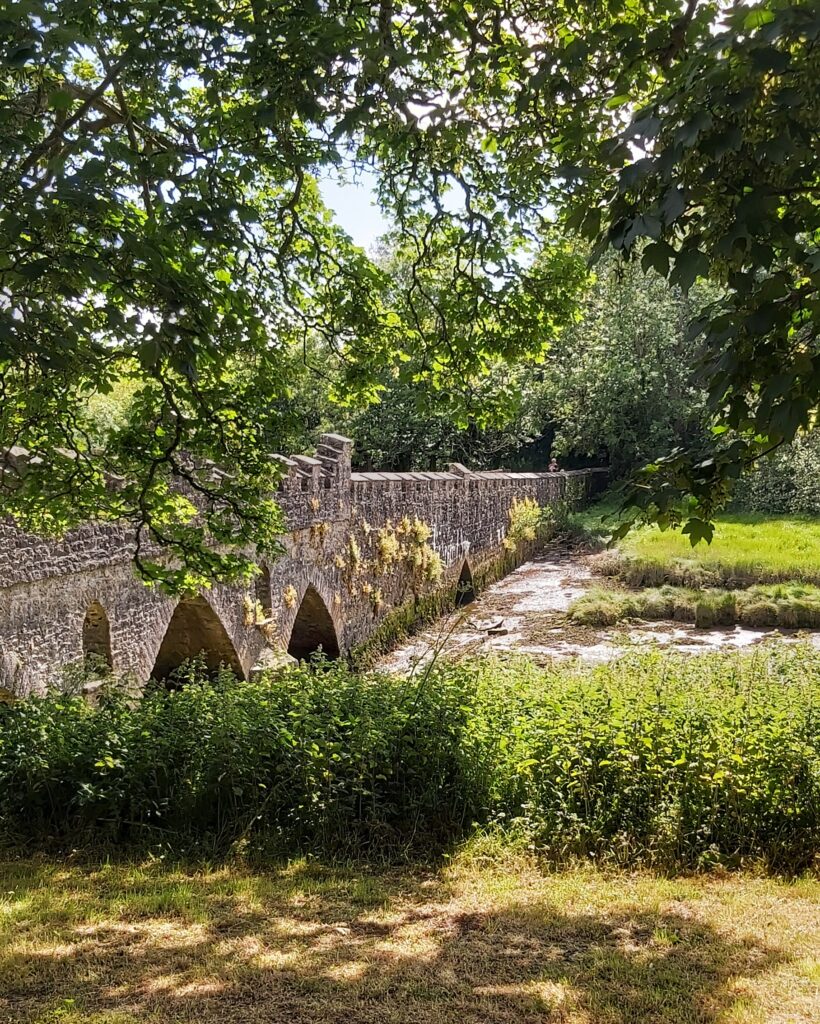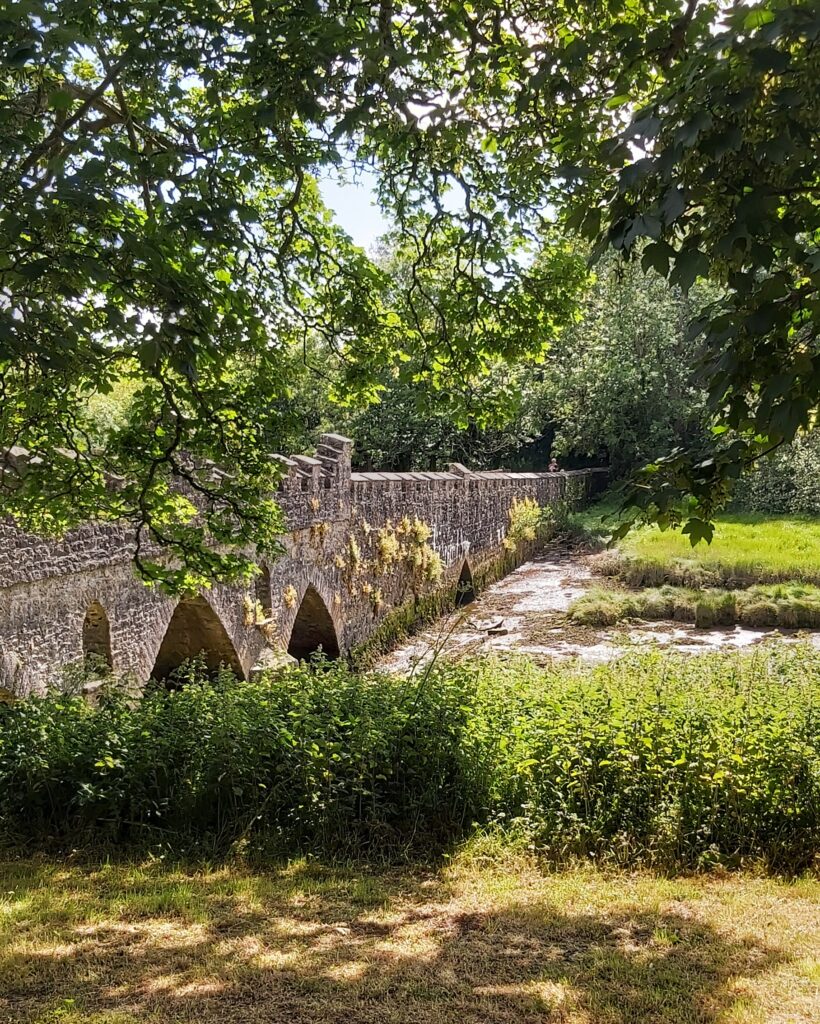 For me of course, one of the standout features was the trail through the deep, old forest. The air was heavy with the scent of wild garlic on the day of my visit, and the atmosphere was extremely peaceful and serene. The trees are impressively ancient, offering shelter to a huge variety of wildlife. I can promise that anyone who enjoys exploring forests will feel right at home here.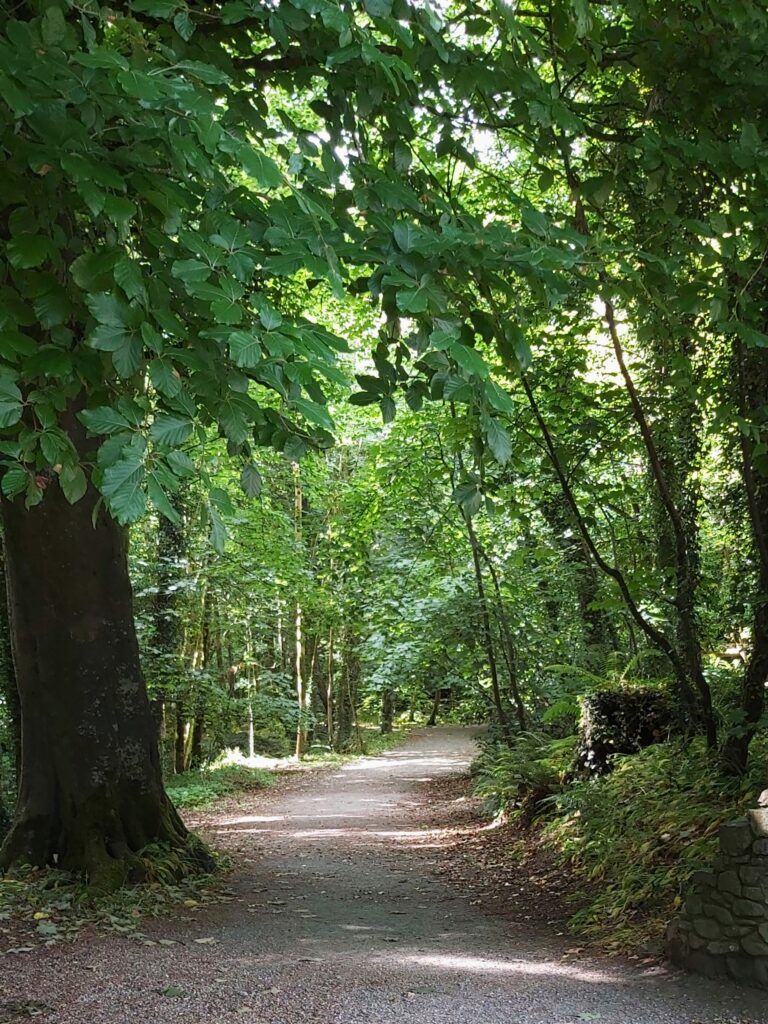 So if you're looking for a place to visit in the Sunny South East that's off the beaten track, I thoroughly recommend taking a spin out to Tintern. With the likes of Hook Lighthouse, Loftus Hall, Bannow Bay and more all within minutes of it, it's the perfect place to while away an entire weekend away from the fast pace of modern life.